During our survey trip to Thailand, we had the joy of visiting different missionaries stationed in different locations within Thailand. While we are ultimately called to minister to the Thai people, we have been praying that God might show us where He would like for us to begin serving Him while in Thailand. God led us to visit the city of Cha-Am, located on the western side of the Gulf of Thailand. Cha-Am currently has around 50,000 people living within the city, and regularly has tourists visiting throughout the year.
We were blessed to meet Brother Mike and Mrs. Panan Leemon who have been faithfully serving God in Thailand for almost 20 years. They have already started a church and handed it over to the Thai people in Sri Racha, which is on the other side of the gulf. They arrived in Cha-Am in 2021 to plant their second church in the country. They began meeting in a Thai family's home and have since acquired a rental building to meet in for their services.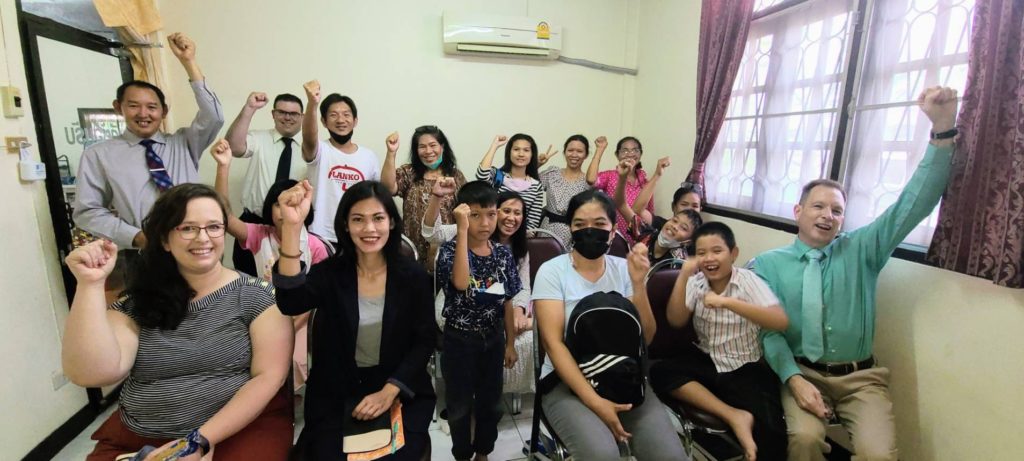 Cha-Am, like many places in Thailand, has never had a Bible-preaching, local, Baptist church in its known history. We had the privilege of attending their Sunday services and worshiping with Thais who have been redeemed by the blood of Christ and delivered from Buddhism!
After much prayer and some time, my wife and I believe that God would have us team up with the Leemons in Cha-Am and help minister to the Cha-Am Baptist Church while we attend language school and become adapted to the culture. Thank you all for your many prayers in this matter, and I ask that you please continue to pray for us as we strive to one day soon enter the field God has called us to. Please pray for the Leemons and that many in Cha-Am would be reached with the Gospel of Jesus Christ.